We are the commercial cleaning experts.
Welcome to ServiceMaster of Whistler and Squamish
ServiceMaster Whistler originally opened twenty years ago, and operated successfully for over fifteen years until the owner retired from the business five years ago. ServiceMaster Clean Vancouver re-launched the business in the spring of 2015 and extended it to Squamish. We see our Vancouver-Whistler structure as a benefit for our customers. While we have dedicated resources in Whistler that can provide most services, we also have the ability to bring from Vancouver for larger, specialized jobs. This allows us to meet the entire range of our customers' needs, while retaining the personalized service they deserve.
We offer four service lines: Floor Care, Exterior Cleaning, Janitorial Management & Ventilation Cleaning. The services they provide include:
Commercial Carpet Maintenance Programs, Carpet Cleaning, Drying Services, Hard Surface Floor Cleaning, Upholstery Cleaning, Window Cleaning (Hi Rise & Low Rise), Rope Access Services, Gutter Cleaning, Gutter Care Programs, Building Envelope Cleaning, Pressure Washing Services, Roof Cleaning & Abatement, Dryer Vent Cleaning, Duct Cleaning, Janitorial Management, Building Caretaker Services, Project Cleaning & Relief Services.
ServiceMaster Clean Vancouver is committed to operating in an environomentally safe manner, with products certified by Green Seal and EcoLogic™. ServiceMaster's GREEN FOR™ product line is non-toxic, and can be used in locations with individuals suffering from asthma and chemical hypersensitivity. ServiceMaster Services are compliant with LEED® requirements, which are a benefit for us and our clients.
PREVENTATIVE CLEANING AND DISINFECTION SERVICES
For years, ServiceMaster of Whistler and Squamish have been the experts in creating clean, safe and healthy workplace environments. Our experience and training afford us the ability to promote safe practices for infection prevention within all businesses.
In these unprecedented times, we are ready to respond with effective and customizable solutions. ServiceMaster of Whistler and Squamish provides a full range of cleaning and disinfection services that will help to keep your workplace healthy and productive.
GET A FREE ASSESSMENT
COVID-19 FAQs
What is an emerging infectious disease?
The Centers for Disease Control and Prevention (CDC) defines infectious diseases as "illnesses caused by germs (such as bacteria, viruses, and fungi) that enter the body, multiply, and cause an infection." Depending on the disease, there are different ways that it can be spread:
From one person to another
Through germs carried in air, water, food, or soil
By insects, ticks, or animals
Emerging diseases are infections that have increased recently or are threatening to increase in the near future. These infections could be
Newly discovered
Completely new to an area
Reappearing in an area
Caused by bacteria that have become resistant to antibiotics
Source - https://www.cdc.gov/ncezid/who-we-are/about-our-name.html
MORE COVID-19 FAQS
News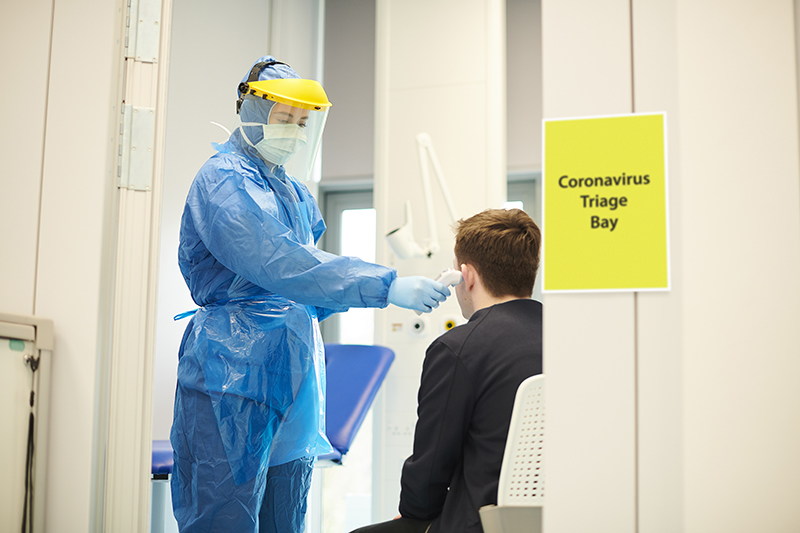 EPIDEMIOLOGY: THE BASIC SCIENCE OF PUBLIC HEALTH
Lately, people may have heard references to the term epidemiology. So, what exactly is that? According to the Merriam-Webster dictionary, epidemiology is "a branch of medical science that deals with the incidence, distribution, and control of disease in a population". While doctors and clinicians deal with the effects of disease within a single person, i.e. they work one-on-one with patients to diagnose problems and determine what can be done to make them healthier, epidemiologists are concerned with how diseases affect society as a whole.
ServiceMaster of Whistler and Squamish
43-4388 NORTHLANDS BLVD
WHISTLER BC, BC, V0N 1B4
21900 Westminster Hwy
Unit 160
Richmond, , V6V 0A8
Tel: 604 938 0822
Email: fredy@svmresidential.ca
About Us
Your Commercial Cleaning Specialists in Whistler and Squamish With over 25 years of experience in the region, ServiceMaster Clean Whistler & Squamish can help you with all your commercial cleaning needs. We service a large variety of property types from: strata's, commercial f
Commercial cleaning services to suit every budget. Our plans start as low as $250 per month - whether you need daily janitorial office cleaning, commercial carpet cleaning or specialty commercial cleaning. Depending on your specific requirements, we will work with you to develop a plan that suits your needs, and your budget.
Guaranteed Service
No other vendor offers the quality of service and degree of commitment as consistently or as affordably as ServiceMaster Clean. We are so confident in our performance, we guarantee it!
Our expertise, dedication and value-added services make us the best commercial cleaning choice for your business.
Get A Free Assessment